PROGRAM AND ROOFTOP RECEPTION
THURSDAY, AUGUST 4 | 4-6 PM ET
Understanding UBIT for Associations
While most association revenue is exempt from federal and state corporate income tax, certain income streams are subject to the unrelated business income tax (UBIT). Join Jeff Tenenbaum, Managing Partner of the Tenenbaum Law Group, as we explore the context, exemptions, considerations, and strategies that successful associations use to manage and minimize UBIT while maximizing their net revenues. With new revenue streams emerging and ongoing changes to long-standing programs and activities, be sure to join other association teams as we:
Understand the role and context of UBIT in association revenue-planning


Become aware of the situations that may subject certain revenue streams to UBIT

Learn creative structuring and planning techniques to minimize UBIT

Understand how corporate sponsorships and partnerships, advertising, exhibitor fees, royalties, and new revenue programs need to consider UBIT in the planning process
After the session, we invite you to join us for a rooftop reception to network with other association leaders in the Washington, DC metropolitan area.

AGENDA
4:00-4:05 PM ET | Welcome & Introduction
Mike Candela
4:05-4:45 PM ET | Session
Jeff Tenenbaum
4:45-5:00 PM ET | Q&A

5:00-6:00 PM ET | Reception

LOCATION
Multiview Office
1800 Diagonal Road, Suite 160, Alexandria, VA 22314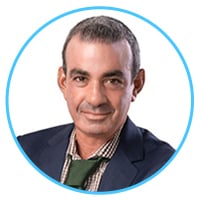 Jeff Tenenbaum
Managing Partner of Tenenbaum Law Group PLLC
Jeff Tenenbaum is one of the nation's leading nonprofit attorneys, and also is an accomplished author, lecturer, and commentator on nonprofit legal matters. As Managing Partner of the nationally recognized, four-attorney, Washington, DC-based Tenenbaum Law Group PLLC, Jeff counsels senior management and boards of directors of his clients on the broad array of legal and sensitive business and governance issues affecting charities, trade and professional associations, foundations, international NGOs, arts and cultural institutions, think tanks, and other nonprofit organizations. He is widely regarded as an innovative, highly responsive attorney with great judgment who provides practical, understandable advice extending to virtually every nonprofit legal issue and best practice. Jeff also regularly represents clients before Congress, federal and state regulatory agencies, and in connection with governmental and internal investigations, enforcement actions, litigation, and in dealing with the media.